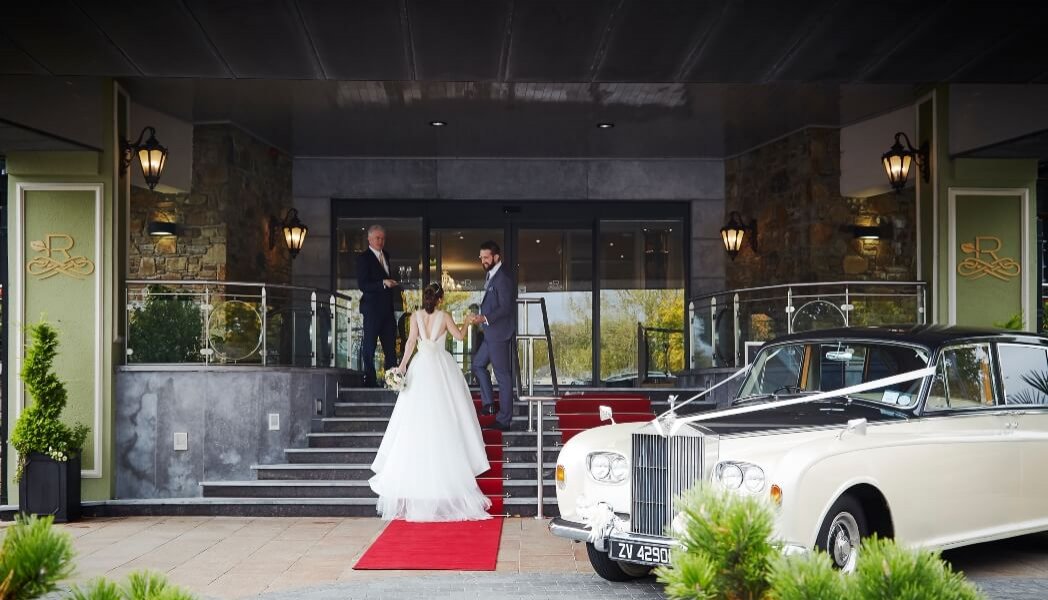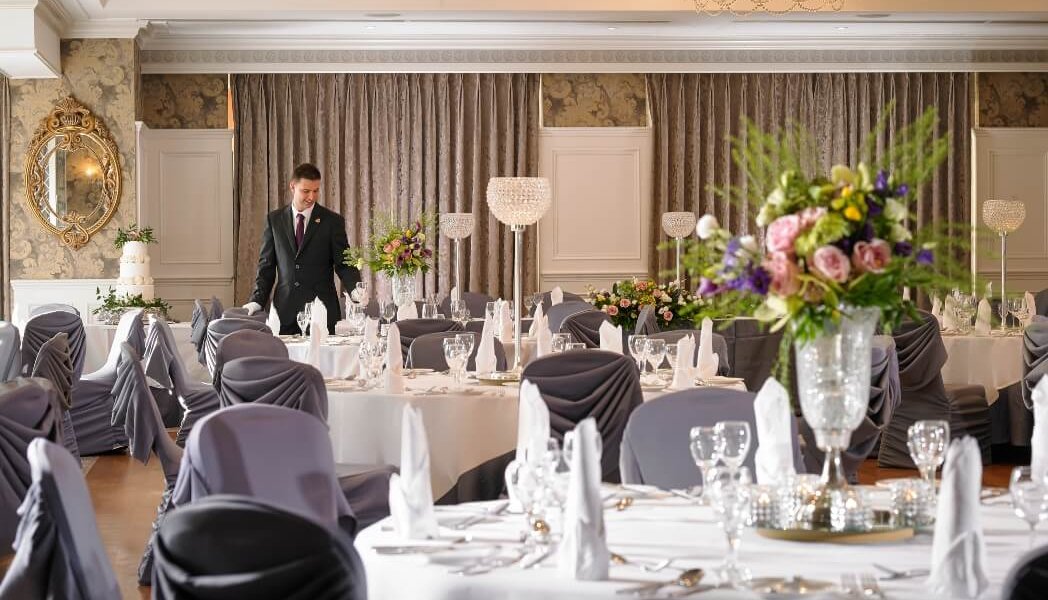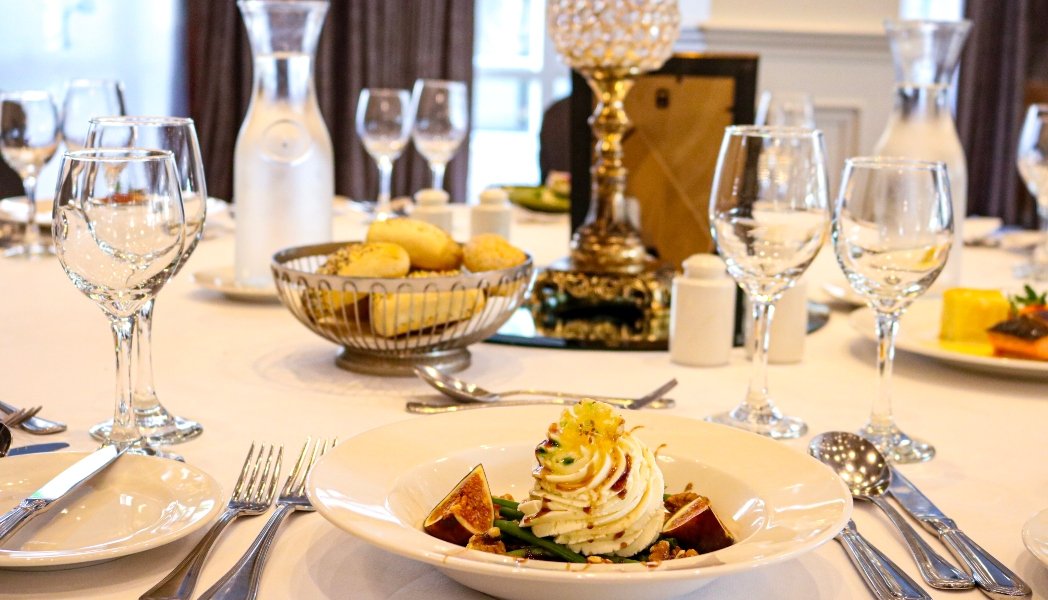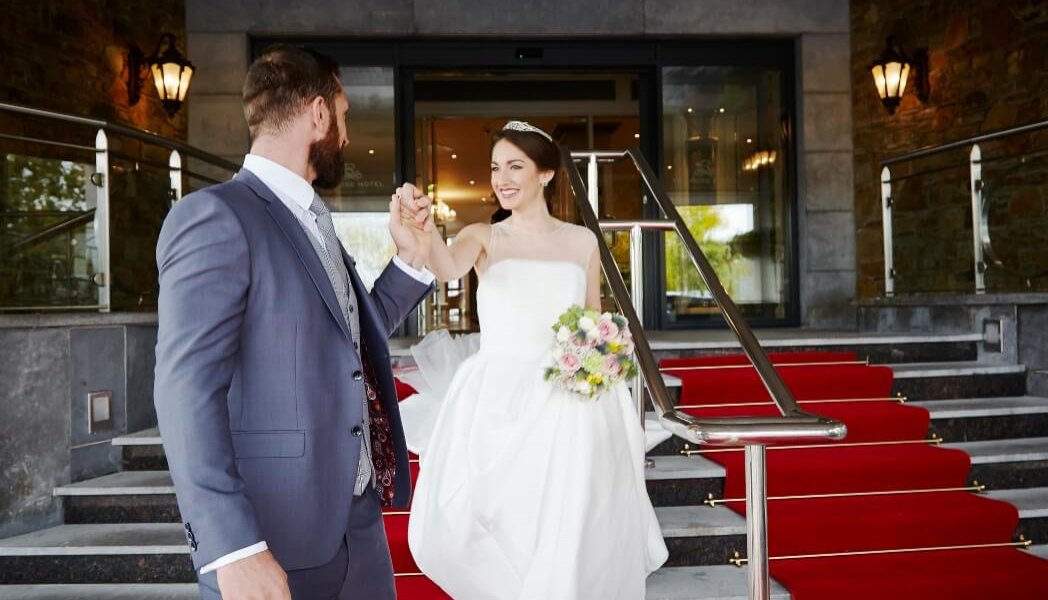 Weddings
We would like to take this opportunity to congratulate you both on your recent engagement!
The Rose Hotel truly is the ultimate wedding venue. Our seasoned team of experts will happily guide you through this exciting time, helping to ensure your vision becomes a reality. If arriving in style is part of that vision, our Phantom Rolls Royce is just one of the complimentary little extras we are delighted to offer as part of your wedding package.
Our elegant Lee Suite makes a wonderful banqueting room. Designed to cater for up to 250 guests, it comes with an adjacent terrace where you and your guests can enjoy a summer cocktail while admiring the lovely views of the Slieve Mish Mountains before you take centre stage for the first dance.
On arrival, your guests will be shown to a private drinks reception hosted in the Kerry Suite, while our highly skilled executive head chef puts the finishing touches to your wedding meal. Our banqueting staff will be on hand, checking everything is executed perfectly, taking care of details and ensuring the tables are presented to the highest possible standards.
Set in one of the most picturesque parts of the world, the hotel's surroundings provide a stunning backdrop for wedding photographs. From our beautiful bridal suite, with its French inspired décor, to Tralee Town Park with its array of roses, to the Blennerville Windmill; you'll be spoilt for choice.
If a pre-wedding spa date with your bridal party is more your style, why not choose a Day Spa Escape package in our gorgeous Serenity Spa, with its luxurious treatments it's the perfect place to unwind and prepare for your special day.
After the final dance of the night, retreat to the privacy and romance of your bridal suite, safe in the knowledge that right up until your departure, we will be working behind the scenes to make yours the most wonderful and memorable of experiences.