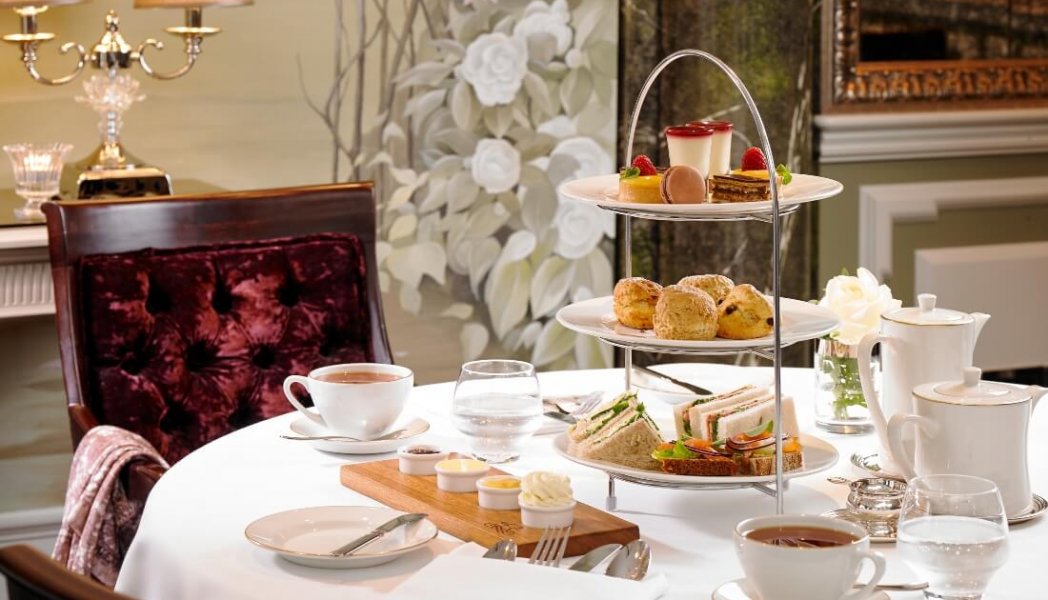 Rose Room
Stylishly designed and beautifully executed, there is nowhere quite like the Rose Room at the Rose Hotel. For patrons who appreciate a touch of genuine old-school glamour and charm, the Rose Room offers the ultimate culinary experience.
With its white linen tablecloths, hand-painted wallpaper, and exquisitely elegant décor, the Rose Room provides the perfect ambiance in which to relax and enjoy an exquisite dinner.
Formal Afternoon Tea is served daily between 2 pm and 4 pm and features an array of delicately cut sandwiches, pastries, scones, and confections, all created by our pastry chef, and accompanied by a range of specialty teas and coffees.