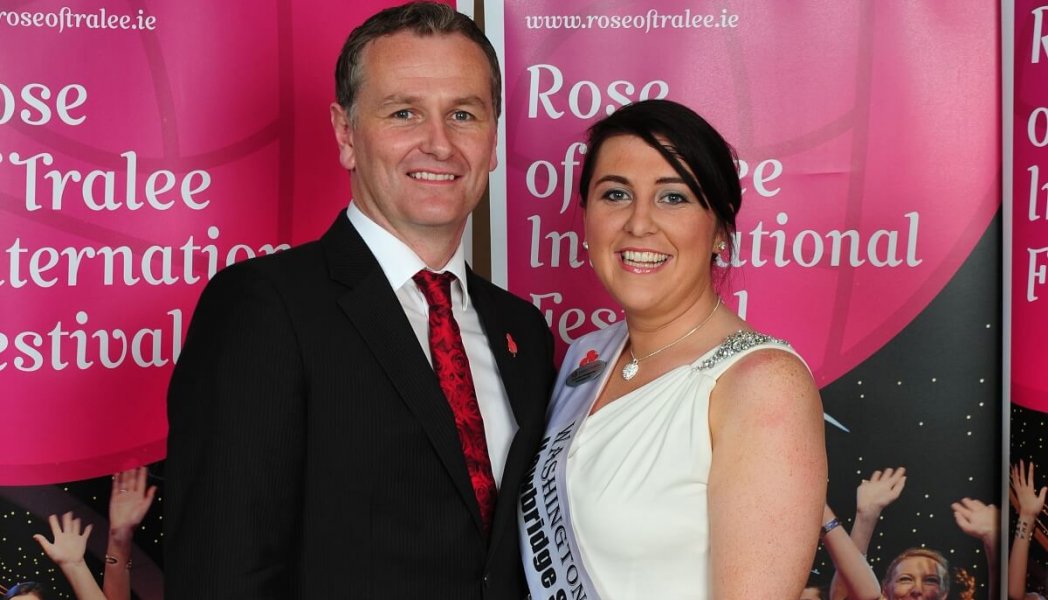 Our Story
Welcome to The Rose Hotel, a genuine and charming family business with an elegant slice of Manhattan chic in the heart of Tralee.
The Rose Hotel story is a beautiful story. It is the story of Dick and Eibhlin Henggeler's love for their daughter and Ireland. And how a tragic loss led to an exceptional hotel created by a labour of love.
Eibhlin, originally from Killarney, met Dick in Texas. A few years later they were married in Killarney. As their family grew, they found themselves living in a dozen different places in America and Europe. However Ireland was always home and every summer they returned to Kerry.
Their daughter, Dorothy, grew to have the same love of Ireland as her mother. The highlight of Dott's life was becoming the Washington, D.C. Rose and attending The Rose of Tralee Festival in 2011. She then got her dream job with Tourism Ireland in Manhattan. However, her beautiful life tragically ended from a brain tumor in 2014.
After her death, Dott was very much with her parents in spirit. In 2015, Dick and Eibhlin seemed to be guided by Dott when they purchased the Fels Point Hotel. They were living in America and had no experience in the hospitality industry. But it seemed the new hotel would be an appropriate tribute to Dott.
Dott had magical summers in Ireland. They were full of Kerry hospitality, the love of an extended family and many friends. It would only be fitting if the hotel also became a special place for its guests to have wonderful experiences.
Dick & Eibhlin wanted to create a beautiful hotel to a very high standard as exemplified by Dott's Rose sisters - elegance, grace, warmth and friendliness. Their vision was realized, The Rose Hotel was launched in April 2016, after an extensive refurbishment which saw the hotel expanded and its interior transformed.
This standard is apparent throughout the hotel but especially in Dott's Bar. The exquisite decor, great food, & the warm and friendly service is a favorite of our guests. Whether beside the fire or at the bar or next to the large windows, the enjoyment is the same. This all has a special significance for Dick and Eibhlin because they know that Dott would love this, they know that Dott's story continues.
Authentic, easeful, warm and welcoming, The Rose Hotel has a long history of making happy memories, and looks forward to making many more happy memories as part of Dott's legacy.