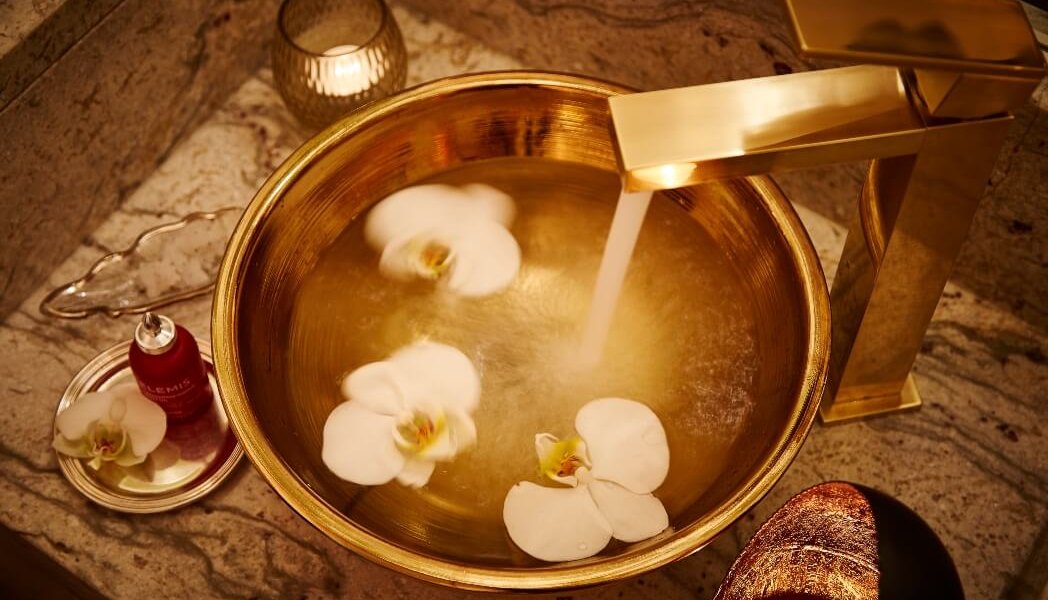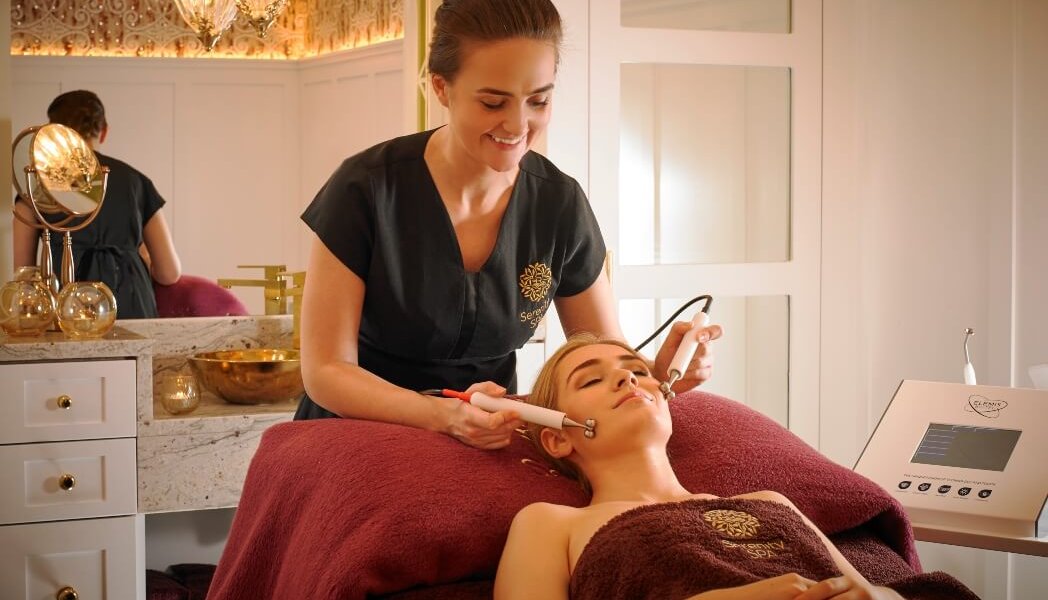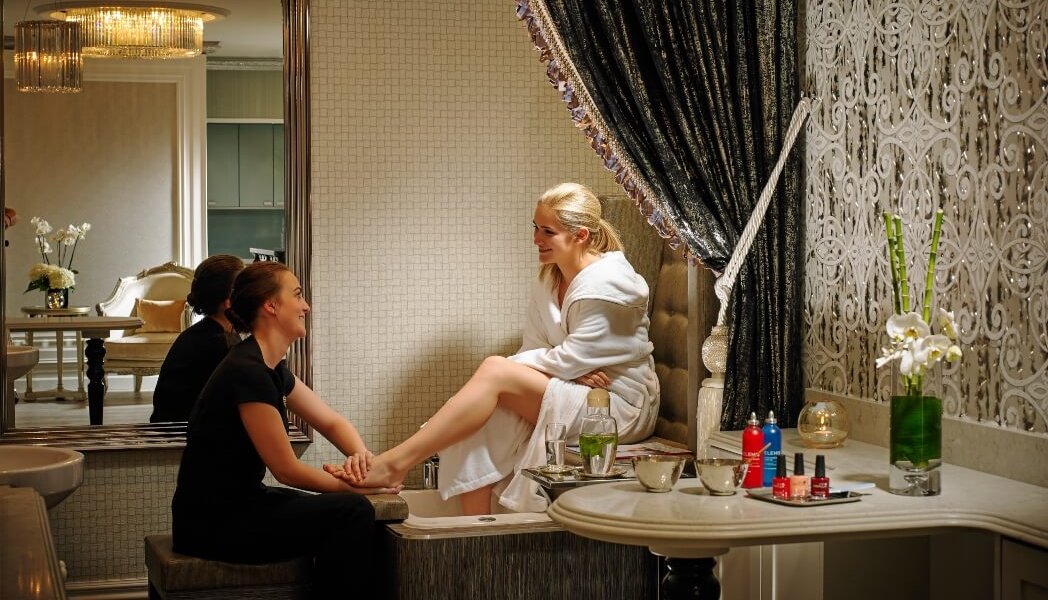 Serenity Spa
Serenity by Name, Serene by Nature
Deep within the heart of The Rose Hotel, there is a space dedicated to health, comfort and well-being. From the moment you step inside, your journey of self-care begins.
Serenity Spa boasts three bespoke treatment rooms, all featuring heated massage beds, mood lighting and exquisite décor designed to illicit a luxurious yet calming atmosphere. Guests are encouraged to unwind and surrender while our professional therapists turn each treatment into a gloriously relaxing experience.
Our chosen spa product, ELEMIS SKINCARE THERAPY, mirrors our devotion to all things chic, and, as advocates of the Elemis range, we are able to offer the ever-popular and pioneering Biotec Technology Facials. Our therapists will be happy to advise you on appropriate and effective treatments best suited to your skin.
While here, we invite you to enjoy time in our Relaxation Room with its unique and mesmerising water wall while gathering your thoughts before or after your treatment. Guests may also visit our steam room and sauna for an invigorating cleanse, if they so wish.
At Serenity Spa, we are committed to providing you with the best spa experience possible because ultimately, your pleasure is our pleasure.
Awards
2018: Best Spa Facial Therapist, Connect Kerry Magazine
2018: Most Stylish Bridal Spa, Hi Style Cointreau Awards
2019: Best Spa, Tia Maria Hair & Beauty Awards
2019: Best Customer Service
2019: Excellence in Customer Service, Connect Kerry Magazine
2022: Salon Ambience Award, Connect Kerry