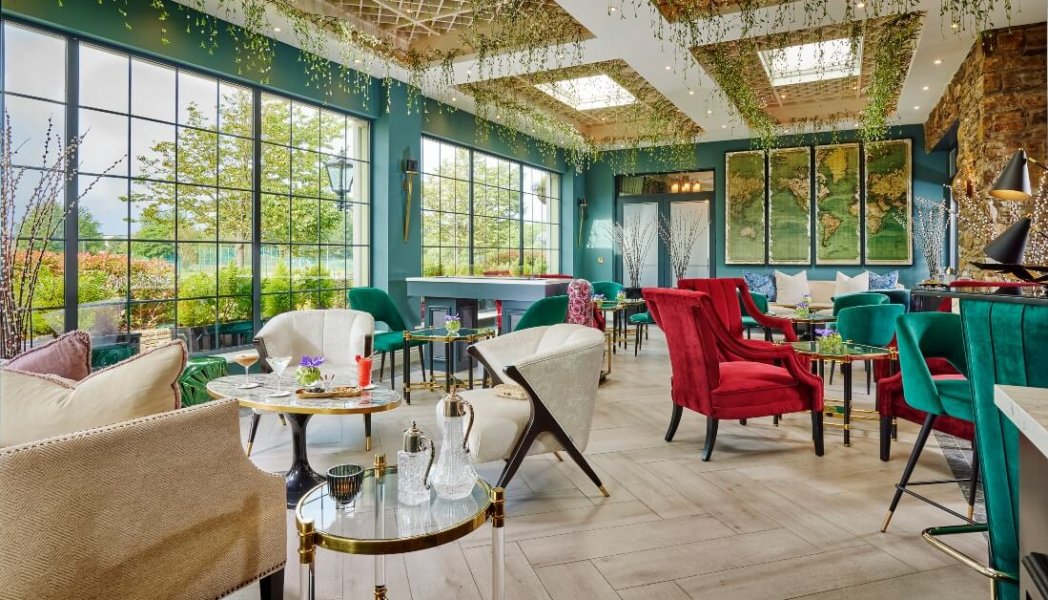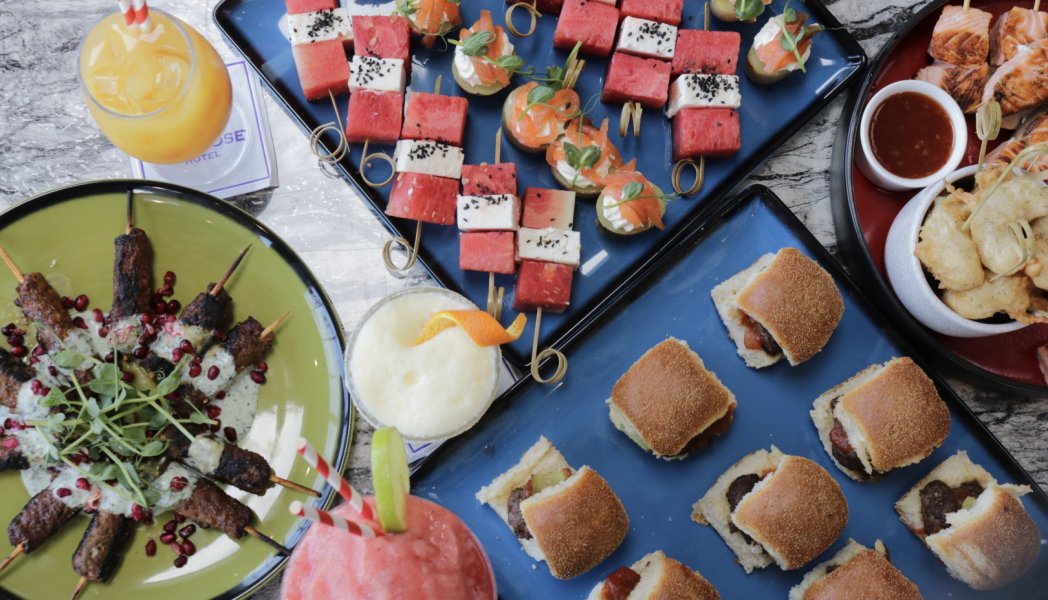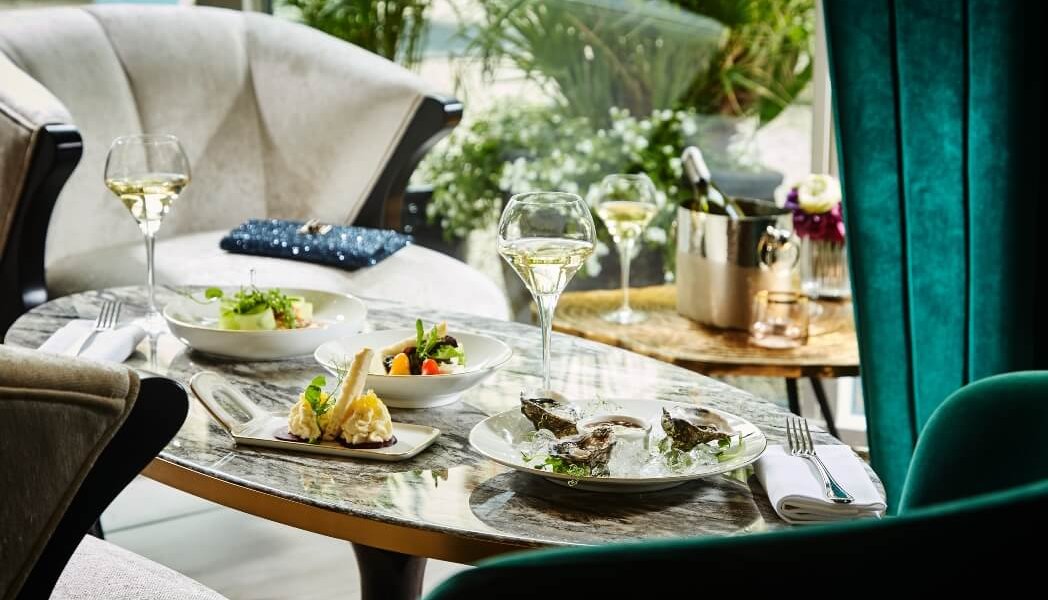 Rós Buí Terrace
Rós Buí Terrace at The Rose Hotel is the perfect place where patrons can slow down and savour the finer things in life. For an elegant take on pre-dinner drinks, there is nowhere quite like it. With glamourous, high-end décor and a contemporary, real-flame centrepiece, this chic and comfortable space is designed for casual yet sophisticated gatherings and provides a true sanctuary for friends to meet up over an aperitif before or after a relaxed dinner.
Choose a drink from our extensive list of cocktails and wine list, then sit back and enjoy the company of friends while relishing the unhurried atmosphere of Rós Buí Terrace.
Our new Graze & Share group menu at Rós Buí Terrace is ideal for an upcoming birthday celebration, Baby Shower, or maybe just an excuse to get your friends together for an evening to enjoy great food and drinks in gorgeous surroundings. Executive Head Chef, Odran Lucey, and his team have put together a delicious menu to suit all taste buds, choose items from Blas na Feirme - taste of the land, Blas na Farraige -taste of the sea and Blas an Ghairdin - taste of the garden to create your bespoke group menu.
View our Group Graze & Share menu, to check availability please call Nadine, + 353 66 7199100 or email.